JETZT Archaelogical Shadows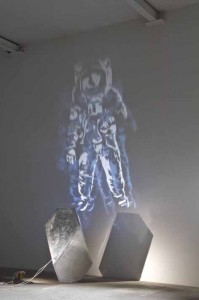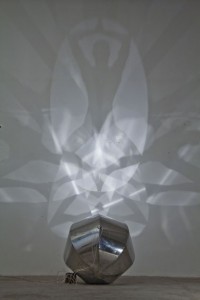 Fabrizio Corneli
JETZT Archaelogical Shadows
Archaeologisches Museum, Frankfurt
Luminale 2012
13 April – 6 May, 2012
Vernissage: 13 April, 6 pm
Opening time:
15 April – 21 April: 10 am – 11 pm
22 April – 6 May: 10 am – 6 pm
Curator: Gisella Gellini
Press Office: Clara Lovisetti, Evelyn Parusel
---
The exhibition concept
This exhibition of Fabrizio Corneli at the Archaelogical Museum of Frankfurt, on the occasion of Luminale 2012, is the second event managed by me for that Museum after «Luces» in 2010.
An artist who is able to couple past and present to light, Fabrizio Corneli fits perfectly the exhibiting floor of the Museum, a very peculiar place both from the architectural view point and its exhibits, extremely antique findings and items dating back even to prehistory.
Corneli may be defined an artist who draws with the shadow, the inseparable pal of light, through the use of three-dimensional shapes that create images on the walls, thus obtaining a kind of archetype as a result of the interdependent relationship between the same item and the image appearing on the wall.
Besides the artificial light, from candles to led, Fabrizio Corneli likes to interact and set a dialogue with sunlight. His works, some of them will be site-specific ones, are able to tell us a story about the passing time, the things that mutate and transform and thanks to that they establish an intimate link with the observer, involving him/her into an experience that is not only a passive observation but an emotional participation to the evolution of the work's aspect.
Gisella Gellini
---
The location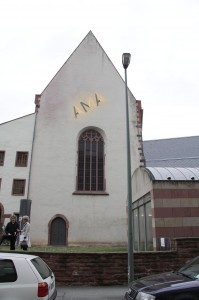 ---